By Brent Dirks · May 2, 2008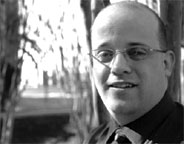 The Cincinnati Police Department is using automated license plate recognition from Federal Signal PIPS and seeing strong results.
Using the technology to identify stolen vehicles and wanted suspects and to serve as a crime analysis tool and deterrent, the city has ordered seven more installations of the technology with plans to expand in order to include fixed camera installations throughout Cincinnati.
"We're not doing dead-end leads anymore," said Capt. Jeff Butler of the Cincinnati Police Department. "We're going with a purpose because there's a high likelihood that someone is going to be there."
In the first five months of deployment, more than 300,000 license plates were read. Of those, 8,000 vehicles were of interest to law enforcement and 300 suspects were taken into custody -- including a homicide suspect and bank robber.
Beyond locating vehicles of interest, city officials also have found dividends with the investigative use of Federal Signal PIPS Back Office System Software (BOSS).
Copper theft has swept the nation and is turning into a major problem for urban law enforcement. With the BOSS system, police used an eyewitness account of a vehicle leaving the scene of a copper theft to nab the suspect. Using the vehicle's license plate number, law enforcement tracked down when and where the suspect had been seen around the city. With a cluster of locations from the data, police set up surveillance and were able to make an arrest.
BOSS also provides data sharing and multi-jurisdictional search capabilities with other law enforcement agencies that use Federal Signal PIPS systems.
"Federal Signal's advanced ALPR technology, which is widely deployed in Europe, continues to gain traction here in North America," said Michael K. Wons, vice president and general manager of Federal Signal's Public Safety Systems Division.
About the author
Brent Dirks
Brent Dirks is e-news editor for Security Products magazine.